When travelling it's nice to know that you can leave a minimal footprint upon the place your visiting.  By making a point to be a patron of sustainably minded hotels and resorts, your doing your part to help decrease our impact on the environment and help drive the growth of the sustainable industry as a whole.  Here's a list of some of our favorite sustainable destinations to consider for your next trip.
5. Galapagos Islands
One of the most remote island chains on the planet, the Galapagos Islands are a treasure trove of biodiversity set against the deep blue waters of the South Pacific.  With over 95 percent of the islands protected, eco-tours to this region insist on minimal impact to the sensitive eco-systems and contribute to the preservation of this amazing place.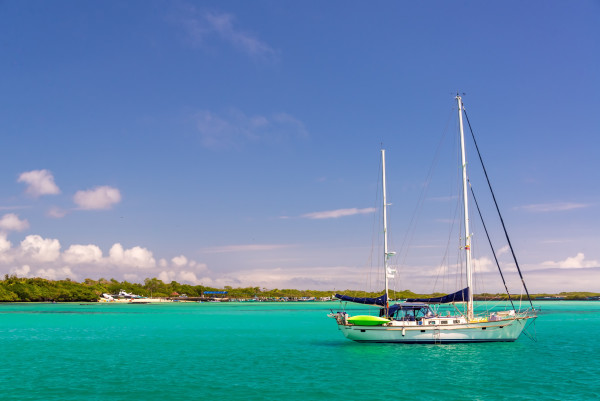 4. Three Camel Lodge, Mongolia
Deep in the heart of the Gobi Desert is Three Camel Lodge, an eco-resort that is equally devoted to environmental and cultural preservation. Guests stay in traditional Mongolian gers or yurts. Besides supporting efforts to preserve the population of indigenous Gobi flora and fauna, the Lodge recycles organic waste for use as fertilizer at local farms and work with local farmers to raise chickens, pigs, and livestock.
3. South Andros Island, Bahamas: Tiamo Resorts
For something both luxurious and eco-friendly, head to the private beach bungalows of Tiamo Resorts, tucked away on the pristine Bahamian island of South Andros. The resort is 100 percent solar powered, with all hot water heated by the sun rather than electricity or gas. The buildings were designed to minimize erosion and maximize airflow, and constructed by locals from wood taken from sustainable forests. Tiamo uses composting toilets and water treatment systems to minimize waste — and even gets guests involved by neatly packaging plastic products to be taken home and recycled.  Of course, guests spend their time snorkeling, sailing, and lying by the beach without a trouble in the world.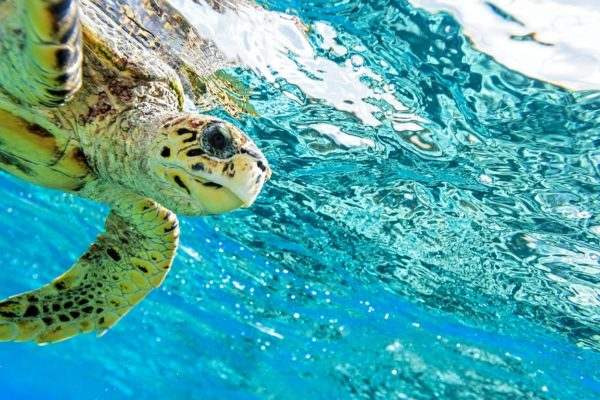 2. Bukit Lawang, Sumatra, Indonesia
Tucked away in a deep rainforest canyon, this riverside enclave puts you on the edge of the Gunung Leuser National Park where visitors can trek through the jungle, interact with orangutans and other jungle wildlife, and try their luck rafting on the raging rainforest river.  The surrounding jungle is one of the most biodiverse regions of the world and home of many other species as well as tigers, rhinos, elephants, and leopards.  Having travelled there in 2011, we recommend the Jungle Inn which provides breathtaking views of the jungle and river as well as cozy accommodations that feature open air showers fed by waterfalls, hammocks on each private deck, and a great bar and restaurant that sits above the raging river.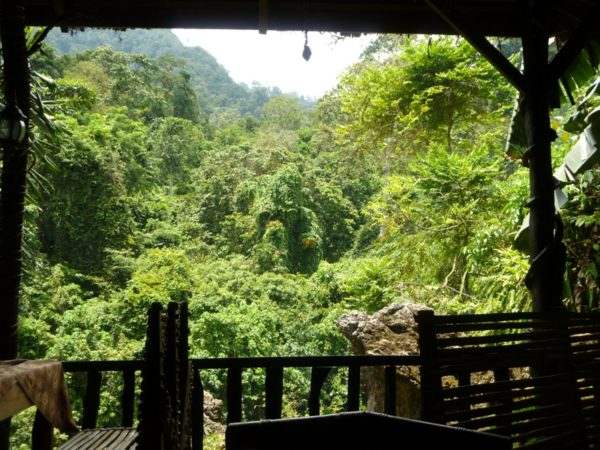 1. Six Senses Con Dao, Vietnam
True to Six Senses philosophy of selecting remote (but accessible) destinations in areas of outstanding natural beauty, Con Dao is an untouched and breathtakingly beautiful area, protected for decades as a national and marine park. Six Senses Con Dao, the first 5 star resort in the archipelago islands, is reached by daily flights, of just 45 minutes, from Ho Chi Minh City. With a passionate commitment to supporting and protecting the environment, Con Dao has been built with the very lightest ecological footprint. Our 50 villas sit up along a mile of sandy beach, sheltered by the green forested hills behind and with stunning vistas of the deep blue sea and the curve of the bay.