Nimbus Eco® is a customer-oriented, sustainable paper products company that sells the most innovative eco-friendly tissue products to the retail, commercial, and hospitality markets. Utilizing a diverse range of tree-free and hybrid tissues, we help you dramatically cut your carbon footprint and save you money. Make an impact with a simple switch.
Philosophy
Our philosophy is simple, create better products that are truly eco-friendly so that we can help the world's inhabitants lessen their impact on the environment, and preserve the planet for future generations. We believe the one true way to make a difference in this world is to create innovative new products and to have a strong set of partners that allow us to make a real impact.
History
Nimbus Eco® was founded in 2012 because there was a clear and obvious lack of options when it came to sustainable tissue and paper. Founders Mark Samuels and Josh Askin, longtime friends raised on Southern California's beaches and mountains, saw how climate change was not only effecting their favorite hobbies like snowboarding, but the planet as a whole. They decided to set out on a journey to make the most eco-friendly tissue products in an attempt to reduce our collective carbon footprint and make the planet a better place for our children. Today, Nimbus Eco® offers some of the most eco-friendly tissue products on the market and continues to push the market in a more sustainable direction
Sustainable Sourcing Bamboo & Beyond
Change your toilet paper. Change the World.
From the beginning, we set out to create the best tree-free products made from the most sustainable sources. After extensive research and development, we've found merits in various tree free and recycled fibers and we've put that knowledge into every product we create. Bamboo is the clear winner though and is integrated into all of our products. It grows faster, has longer and therefore, softer fibers, and is grown completely naturally with no pesticides or fertilizers.
In our quest to innovate and provide the most innovative products, we've developed a new EcoBlend tissue called Stratus.  It combines bamboo and FSC certified fiber into an industry-first hybrid blend that is soft, strong, and competitively priced.  As the industry continues to change and grow, you can rest assured, Nimbus Eco® has its finger on the pulse.
Our Farms
Our EcoBlend products are composed of a blend of bamboo and FSC certified fiber that creates a strong, soft, and sustainable tissue. We've sourced our bamboo from FSC certified farms, not forests and manufacture our tissue in state of the art facilities, ensuring a minimal environmental impact. Our Stratus line is the first to utilize the EcoBlend technology and will make you a believer in the power of rapidly renewable tissue.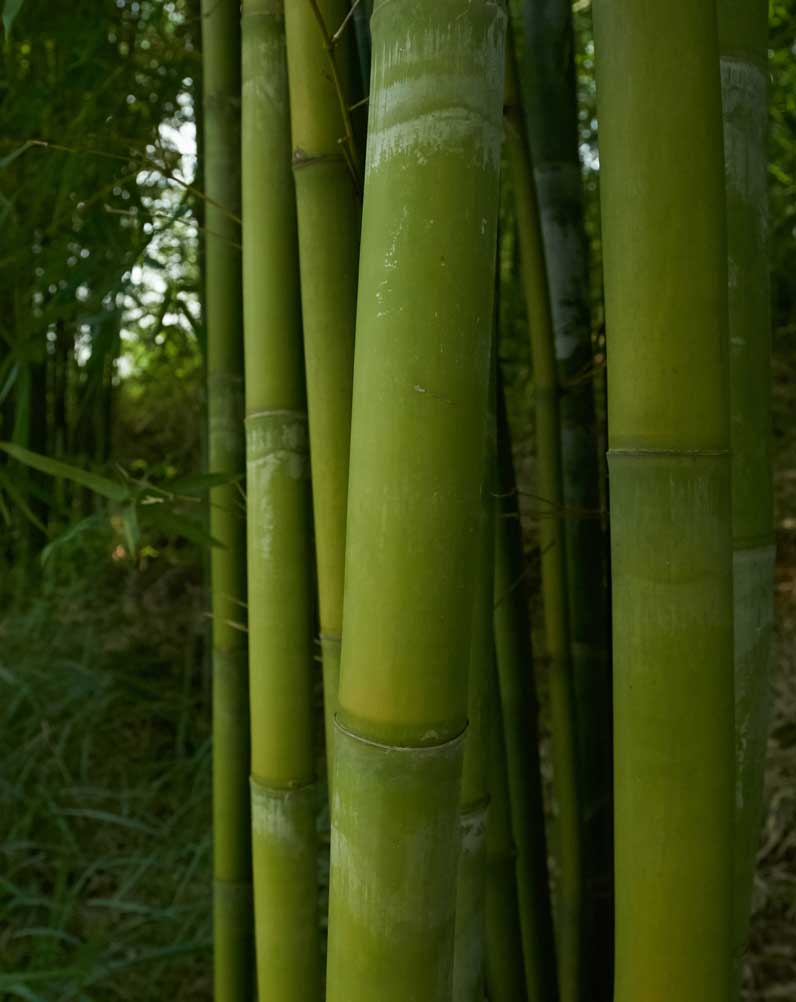 EcoBlend A new bamboo / recycled tissue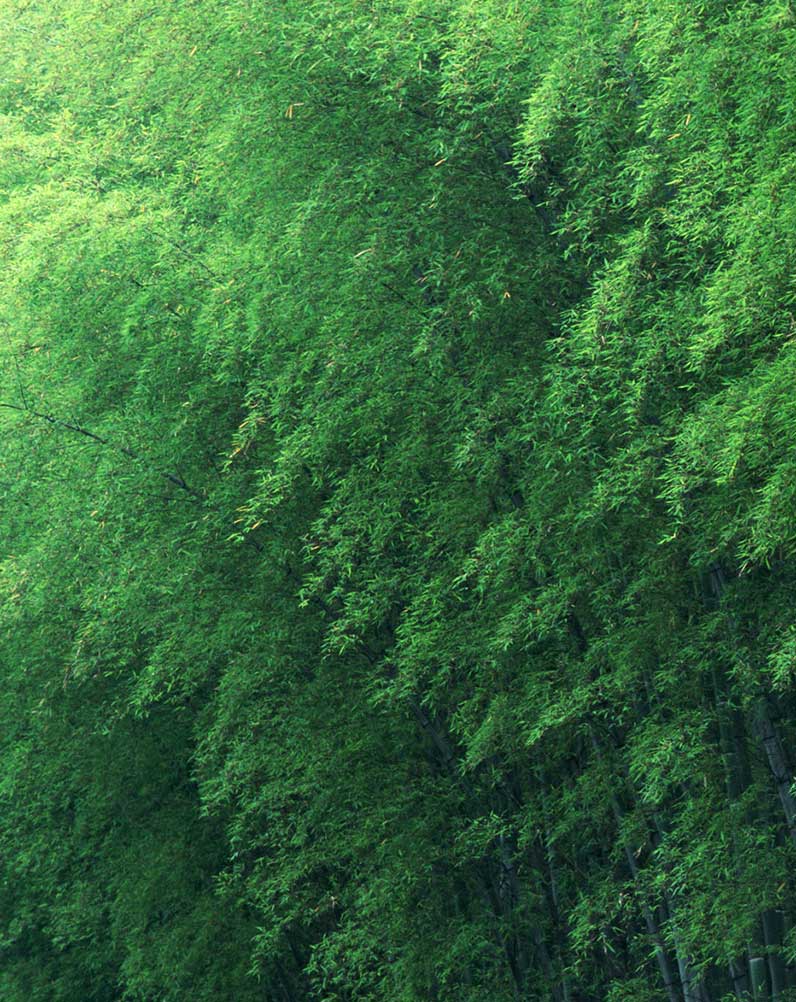 We pride ourselves on innovation
At Nimbus Eco® we see ourselves as more of a cleantech company than a traditional tissue company. We are always looking for the latest technologies to reduce our impact and provide you, the consumer, with better products that don't break the bank. Blended products from rapidly renewable resources are a new development in the tissue world and the launch of our EcoBlend tissue is the latest in Nimbus Eco's pursuit of better, more sustainable, and competitively priced products.
Our Factories
A common concern from our patrons has been where our tissue is sourced and what type of environmental certifications our facilities have. We have gone to great lengths to ensure we are protecting the environment while also preventing deforestation and our factories reflect that. They are FSC® certified, ISO 9001 and 14001 certified, Rainforest Alliance approved, and FDA Certified because we source our bamboo from farms not forests and we utilize the latest cutting edge manufacturing techniques and tools to make the products that land at your door.
Giving Back Trees for the Future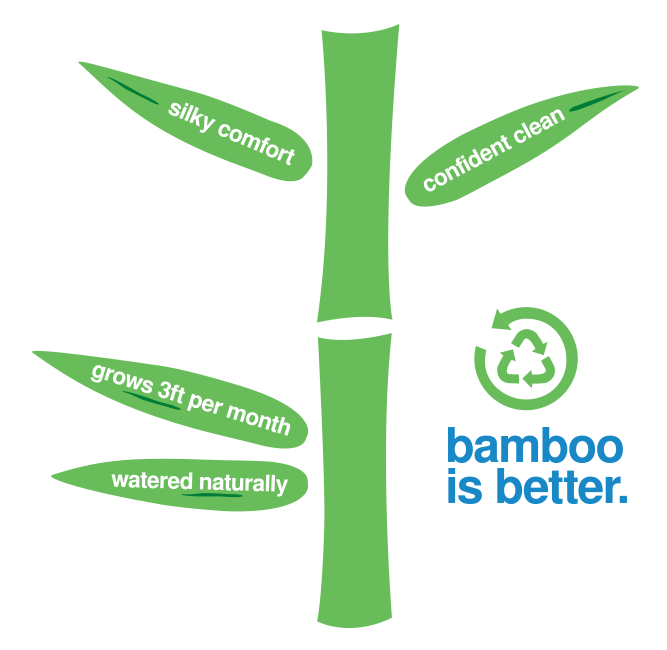 Trees for the Future
Our charity of choice is Trees for the Future, an incredible organization that plants trees in third world communities the world over.  Not only do these trees help revitalize land that has been previously deforested or degraded, they bear fruit and provide sustainable food sources for the communities working with Trees for the Future.
In our quest to preserve the planet for future generations we can think of no better partner than Trees for the Future so help us reforest the world, one purchase at a time. Nimbus Eco plants one tree for every 24 rolls of toilet paper purchased, check out our tree counter below to see how many trees we've planted so far with your help.