We recently discovered an amazing resource in this interactive map provided by Global Forest Watch.  An extensive real time database compiles the forest loss, use, growth, and other elements threatening our forests worldwide.  Much like a Google Map, users can toggle overlays to paint various pictures of the dire situation facing our forests.

In the picture below you can see the areas being logged in the boreal forests of North America in yellow and the subsequent deforestation in pink.  Below that you'll see another of South East Asia and the picture is even worse.  This map brings to light a global epidemic and by sharing with friends and family, you can help educate and inform.
The interactive map can be explored, and shared, here.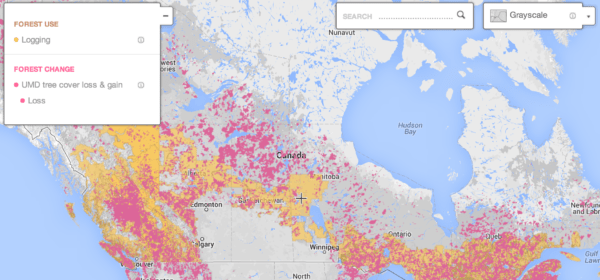 Image of North American Deforestation.
Deforestation in South East Asia